AIRPORT CAR SERVICE
Combined with our high quality door-to-door service, and our highly experienced and professional chauffeurs, Denver Airport Limo is dedicated to providing each of our clients with grandeur and style, offering a one-of-a-kind Airport Car Service, unlike any other.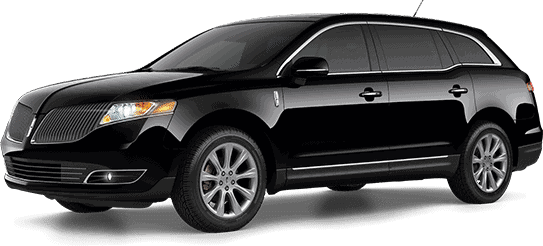 Denver Airport Car Service
Denver Reputed Transportation Service Available at Affordable Price
Whether you're visiting for business or pleasure, Denver Airport Limo is ready to provide the most convenient, luxurious transport service to and from Denver International Airport. There's no need to wait around or worry about getting to your destination late. Our company, with a reputable reputation built over the years, supplies comfort and reliability in abundance with our Airport Car Services.
Travel In Style With
Denver Airport Limousine
Call Us On
(303) 898-7835
- or -

Airport Limo
Providing reliable, dependable, and timely airport limo service, we ensure you are traveling in both comfort and style
Airport Limo
Providing private, reliable, dependable, safe sand timely airport limousine service, we ensure you are traveling in both comfort and style
Town Car Service
With our luxurious cars and experienced chauffeurs, we guarantee to provide you with a town car service you cannot find anywhere else.
Car Service
Our car services guarantee to meet your transportation needs, allowing you to get around the Denver in style and comfort for affordable prices.
Airport Car Service
Whether you are traveling for leisure or business, our airport car service will take you to and from Denver International in a safe and timely manner.
Limo Service
Our  limo service provides you with exceptional door-to-door service, ensuring you are arriving at your destination safely and on time.
Airport Transport
With a variety of airport transportation options, we will ensure your airport transport needs are met with style, comfort, all in a timely manner.
Mountain Transport
We ensure you reach your ski and vacation hot spot in a safe and reliable manner, allowing you to sit back and relax before you hit the slopes.
Denver Airport
Get to and from Denver International Airport safely and reliably with our exceptional and professional Denver International Airport service.
Let us earn your business
our prices will blow the competition away
What is an Airport Car Service ?
As the name implies, this form of transportation revolves around getting to and from the airport. Aimed at both business and leisure travelers, an airport car service removes stress from the equation and replaces it with luxurious comfort – at least, that is the case with Denver Airport Limo. 
Rather than relying on public transport or taxis upon arrival, an airport car service gives travelers the chance to arrange their ride in advance. This also means that, when the time comes to leave, there's no need to panic about getting to the airport late. Everything is arranged ahead of time. 
There are several advantages when utilizing Denver Airport Limo's airport car service. First of all, you can rest easy in the knowledge that your transport is already sorted. We know how troublesome it can be when you land in a new, confusing city. We also know it can be both tricky and time-consuming when arranging a way to get from Denver International Airport to your hotel or destination. Those issues are erased if you enlist the assistance of Denver Airport Limo. 
On the flip side, there isn't any worry about missing the train or bus when it's time to return to the airport, or knowing which route to take when using public transport. You arrange where to be picked up and at what time, and we'll be there to do the rest. Plus, it doesn't matter if you require an airport car service in the middle of the night – we operate at all hours for that added level of convenience. 
When using Denver Airport Limo, you will receive impeccable customer service. Our experienced, professional drivers know all the best routes to ensure you arrive at your destination in a safe and timely manner. If you need any help or information about Denver, our drivers will be all too happy to provide tips and advice. To boost those reliability levels, we regularly maintain our fleet of vehicles, so they're running at their best. 
The luxury nature of our vehicles and services also allows you to travel in style. There's no need to be cramped alongside other travelers and their luggage. You have a spacious car where you can rest and relax. Additionally, and as you don't need to focus on the road, this peaceful refuge is the perfect space to continue business work or leisurely activities. You can make important calls and arrange meetings with clients, or simply kick back and listen to music. 
Why Choose Denver Airport Limo ?
At Denver Airport Limo, we don't simply get you from A-to-B. Our objective revolves around supplying the highest level of service. This starts from one of our professional drivers meeting you at the airport in a punctual manner to ensuring you reach your destination in comfort. 
Speaking of comfort, this aspect is only multiplied due to the wide range of luxury vehicles we offer as part of our airport car services. Luxury service + luxury vehicles = a high price tag, right? In actuality, Denver Airport Limo prides itself on delivering services at an affordable rate. 
If you want to avoid any unnecessary stress getting to and from the airport, contact us today. We will provide you with a joyous journey.