DENVER INTERNATIONAL AIRPORT TRANSPORTATION
Denver International Airport is a major international hub serving travelers of all kinds. As a result, there are many different travel choices available. Despite this variety, your Denver airport transportation is best served by Denver Airport Limods.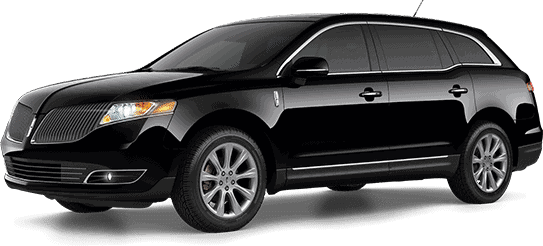 Denver International Airport Transportation DIA
Denver's Prestige Transportation at an Affordable Price
To demonstrate why Denver Airport Limo is the prime choice when deciding on airport transportation, let's take a look at the other picks available.
First of all, you could opt for public transport such as a train or bus. These will typically be the most affordable for travelers. However, this aspect brings along a fair share of disadvantages as a result. You are surrounded by other travelers and all of their bags. You are restricted by a set schedule. You might also fail to get on-board if a train or bus is full of passengers. With our Denver airport transportation, all of these negative points are immediately eliminated. There's no waiting around for a bus or train. There are no delays due to needing to stop at stations. You don't have to share your space with anyone else.
Well, how about going with a taxi or Uber service? After all, they both offer similarities to the services provided by Denver Airport Limo. You travel directly to your destination, at the time you want, and without being around others. However, neither supplies the same level of comfort or luxury. With our service, you are also guaranteed we will always be prompt and on-time – something Uber drivers cannot promise. Due to our fixed prices, you also won't be stung by any hidden charges that certain taxi operators use.
The other option is to rent a vehicle. This delivers a level of freedom that the other picks cannot match – yet this comes with a whole host of negatives. For one, driving around Denver can be tricky and stressful if you have no knowledge about the area. You will also need to arrange some form of parking. If you need to pay extra for this, it could add a significant cost to your travel budget. Oh, and the budget might be blown entirely if you have to cover any vehicle damage.
Travel In Style With
Denver Airport Limousine
Call Us On
(303) 898-7835
- or -

Airport Limo
Providing reliable, dependable, and timely airport limo service, we ensure you are traveling in both comfort and style
Airport Limo
Providing private, reliable, dependable, safe sand timely airport limousine service, we ensure you are traveling in both comfort and style
Town Car Service
With our luxurious cars and experienced chauffeurs, we guarantee to provide you with a town car service you cannot find anywhere else.
Car Service
Our car services guarantee to meet your transportation needs, allowing you to get around the Denver in style and comfort for affordable prices.
Airport Car Service
Whether you are traveling for leisure or business, our airport car service will take you to and from Denver International in a safe and timely manner.
Limo Service
Our  limo service provides you with exceptional door-to-door service, ensuring you are arriving at your destination safely and on time.
Airport Transport
With a variety of airport transportation options, we will ensure your airport transport needs are met with style, comfort, all in a timely manner.
Mountain Transport
We ensure you reach your ski and vacation hot spot in a safe and reliable manner, allowing you to sit back and relax before you hit the slopes.
Denver Airport
Get to and from Denver International Airport safely and reliably with our exceptional and professional Denver International Airport service.
Let us earn your business
our prices will blow the competition away
Denver Airport Limo's Travel Itinerary
Why is our Denver airport transportation the right choice for you? To demonstrate why this is the case, below is the stress-free travel itinerary we follow for each client:
Arranging your travel:
Before you set off on your journey, you will need to book your transport with Denver Airport Limo. This will provide insight into the price, while it allows us to know where to go. Once done, you can rest easy knowing everything is arranged. 
Airport arrival
Once your flight touches down, one of our professional, personable drivers will be ready and waiting for you. Has your flight been delayed? That isn't an issue. Denver Airport Limo tracks all inbound flights. If there's a delay, we will know about it and adjust accordingly. All you need to know is someone will always be ready to pick you up when you've arrived.
Getting to your destination:
Whether you want dropping off at a hotel, venue, or local landmark, we will take you anywhere in Denver. Our drivers know the best routes to take, which guarantees you arrive at your destination in a punctual manner. 
Back to the airport:
When your time in Denver comes to an end, it's time to return to the airport. We will pick you up from the destination specified during booking, and get you to the airport safe and sound. 
If you're planning a trip to Denver, get in touch today for a free quote.