AIRPORT LIMO
If you want to travel to and from Denver International Airport in maximum style and comfort, there's no better choice than a limo. Turn heads as you arrive at your hotel or event. Take out the stress of getting to the airport. Above all else, do all of this at a surprisingly affordable price thanks to Denver Airport Limo's affordable rates.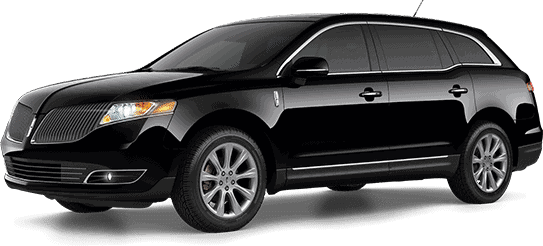 Denver's Prestige Transportation at sn Affordable Price
An airport limo service is no ordinary transfer service. While you could choose a taxi or an Uber to get around after a long flight, they're not comparable to the splendor and comfort of a limo. You also don't have to worry about punctuality. Our airport limo service ensures one of our friendly drivers will be waiting for you at the airport, ready to transport you to your destination of choice. 
This promptness of our drivers is due to the fact your limo transportation is booked in advance. You let us know the place you will be on, and we will be there to pick you up upon arrival – even if there is a delay to your flight. If you need a return trip, we can also pick you up from anywhere in Denver. Let us know the time and place, and we will be there to transport you to the airport. 
Travel In Style With
Denver Airport Limousine
Call Us On
(303) 898-7835
- or -

Airport Limo
Providing reliable, dependable, and timely airport limo service, we ensure you are traveling in both comfort and style
Airport Limo
Providing private, reliable, dependable, safe sand timely airport limousine service, we ensure you are traveling in both comfort and style
Town Car Service
With our luxurious cars and experienced chauffeurs, we guarantee to provide you with a town car service you cannot find anywhere else.
Car Service
Our car services guarantee to meet your transportation needs, allowing you to get around the Denver in style and comfort for affordable prices.
Airport Car Service
Whether you are traveling for leisure or business, our airport car service will take you to and from Denver International in a safe and timely manner.
Limo Service
Our  limo service provides you with exceptional door-to-door service, ensuring you are arriving at your destination safely and on time.
Airport Transport
With a variety of airport transportation options, we will ensure your airport transport needs are met with style, comfort, all in a timely manner.
Mountain Transport
We ensure you reach your ski and vacation hot spot in a safe and reliable manner, allowing you to sit back and relax before you hit the slopes.
Denver Airport
Get to and from Denver International Airport safely and reliably with our exceptional and professional Denver International Airport service.
Let us earn your business
our prices will blow the competition away
The adantage of Our Airport Limo Service
There are many reasons to enlist the services of our airport limo. As already mentioned, a limo allows you to travel in style. It gives you the chance to experience the celebrity treatment. Plus, if you want to make the best impression when arriving at your hotel or event, a limo is the only way to go. 
The style is accompanied by comfort. Our Hummer limos have an abundance of space, allowing you to stretch out and unwind after a long flight. If you want to get the party started early, the limos also boast the mod-cons needed for everyone to loosen up and have fun. 
One of the biggest benefits of our service is that we can transport up to 14 people in each limo. As a result, a limo is the ideal pick if you're traveling in a large group. Instead of needing to organize multiple taxis or trying to squeeze everyone onto the same train/bus, all of your party can ride with ease in one of our limos. 
Another reason to opt for Denver Airport Limo is our experienced drivers. Once you have arrived, one of our friendly drivers will meet you at the airport with a smile. Then with their expert knowledge of Denver – and how to avoid any possible delays with effective detours – they will get you to your destination in an efficient and timely manner. During the journey, our drivers will also be happy to chat and offer advice about the local area. 
Why Denver Airport Limo is the Choice for You
Denver Airport Limo is committed to providing the best service for our clients. We have built a glowing reputation over the years due to this approach, and it's why we continually strive to be the best transportation service Denver has to offer. 
This is perhaps best emphasized by our airport limo service. As the company name implies, limos are our forte. We benefit from a range of stylish, comfortable stretch Hummer limos which are always kept in tip-top condition. You can also experience this slice of luxury at a reasonable price. 
If you want to travel in style during your trip to Denver, get in touch and request a quote today. You'll be surprised at the affordable nature of our luxurious airport limo service.