LIMOUSINE SERVICE
There's no better way to travel around Denver than in a limo. It combines the height of luxury and relaxation, allowing you to explore the city in comfort. Thanks to the affordable service offered by Denver Airport Limo, hiring a limo is also no longer exclusive to the rich and famous.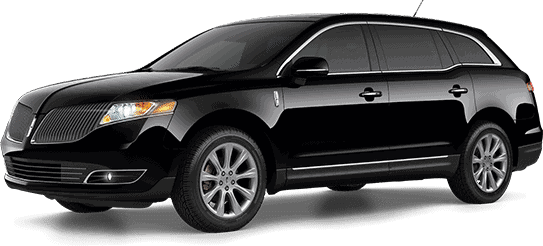 Prestige Transportation Service in Denver at Affordable Price
A limo service provides the best in comfort and convenience. During the time period you book, our limo will transport you door-to-door around Denver. You can begin your journey by visiting the beautiful Denver Botanic Gardens, stop off at the charming Denver Zoo, and then finish by visiting one of downtown Denver's most trendy bars. From the time we first pick you up to the last destination on your journey, our limo will be on-hand to get you around the city in a safe and timely manner.
Travel In Style With
Denver Airport Limousine
Call Us On
(303) 898-7835
- or -

Airport Limo
Providing reliable, dependable, and timely airport limo service, we ensure you are traveling in both comfort and style
Airport Limo
Providing private, reliable, dependable, safe sand timely airport limousine service, we ensure you are traveling in both comfort and style
Town Car Service
With our luxurious cars and experienced chauffeurs, we guarantee to provide you with a town car service you cannot find anywhere else.
Car Service
Our car services guarantee to meet your transportation needs, allowing you to get around the Denver in style and comfort for affordable prices.
Airport Car Service
Whether you are traveling for leisure or business, our airport car service will take you to and from Denver International in a safe and timely manner.
Limo Service
Our  limo service provides you with exceptional door-to-door service, ensuring you are arriving at your destination safely and on time.
Airport Transport
With a variety of airport transportation options, we will ensure your airport transport needs are met with style, comfort, all in a timely manner.
Mountain Transport
We ensure you reach your ski and vacation hot spot in a safe and reliable manner, allowing you to sit back and relax before you hit the slopes.
Denver Airport
Get to and from Denver International Airport safely and reliably with our exceptional and professional Denver International Airport service.
Let us earn your business
our prices will blow the competition away
The Advantages of Our Limo Service
As touched upon above, there are several major advantages as to why you would want to hire a limo from Denver Airport Limo. 
The convenience is, of course, one of the main reasons. There is no waiting around for a bus or train to come along. There's no need to hail a taxi or sit around for an Uber to arrive. For the duration of your limo hire, the vehicle is present at all times. You can visit a local restaurant, eat your meal, and the limo will be ready and waiting to whisk you away to your next destination of choice in Denver. 
If you are traveling to Denver on business, there's no better way to make an initial impression on a prospective client than with a limo. Not only can you arrive in the vehicle to your arranged meeting place in style, but the limo itself could be utilized as an impromptu venue for discussing business. 
Our drivers are another reason to opt for Denver Airport Limo. Each driver has a personable, helpful approach when serving clients. Their expert knowledge of the Denver area also comes in helpful. Due to knowing the best routes to take, they will get you around the city with speed and efficiency. Our drivers are also happy to provide tips and suggestions about places to visit in Denver.  
If our limos are anything to go by, size does matter. This isn't just for making an impression on passersby, either. The size of the limo makes it ideal for larger groups. As it can carry up to 14 passengers in total, it makes it a much more sensible choice than going with alternative transportation. The spacious nature of the limo also means that passengers are free to stretch out and not be restricted by a fixed seating arrangement.
Why Choosing Denver Airport Limo
As the name suggests, Denver Airport Limo is a specialist when it comes to limo transportation. Whether you want to get to Denver International Airport, Red Rocks Park and Amphitheatre, one of the nearby ski resorts, or all three, we are here to help. 
Over the years, Denver Airport Limo has built a strong reputation thanks to our reliability and quality service. Due to our commitment to maintaining this reputation we have worked so hard to attain, you can be assured you'll receive impeccable treatment. We will be there on time, drive you around in comfort, and wave you goodbye with a smile. 
A Limousine Service might seem to be out of your price range, but that isn't the case with Denver Airport Limo. To find out just how affordable hiring a limo is, contact us today with your travel plans and we'll send you a free quote.