BEAVER CREEK TRANSPORTATION
Whether it's your first time visiting Beaver Creek or your fiftieth, you always know that the time you spend there is going to be a spectacular delight. Right at the heart of the Rocky Mountains, Beaver Creek offers some of the most awe-inspiring views on earth, almost 50- miles of biking trail to explore, over 62-miles of hiking trails, and 741 hectares of skiable land. You're certainly not going to run out of activities and adventures to have. With so much to do in Beaver Creek, it's important that you arrive at your hotel refreshed, re-energized, and ready to go. That's why professional transport to Beaver Creek with Denver Airport Limos is the transportation solution that you've been looking for.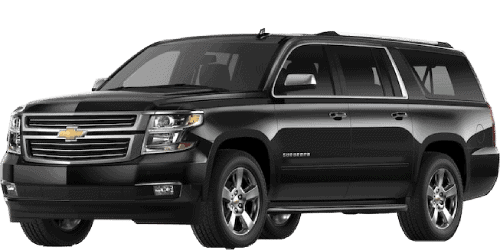 The Ultimate in Stylish Travel 
All vacations are about having the best experience. Your vacation to Beaver Creek should not start with an exhausting flight and the frantic hassles of traveling by public transport. Instead, choose the option that gets you from the airport to the mountain with the least amount of hard work and the maximum amount of class and comfort. Unlike taxis, where you're never quite sure what the cost is really going to be, with our professional transport service, you get a fixed price that can be relied on. With your choice of traveling by a large SUV or a luxury Sedan, you know that you're going to be able to relax and let your driver get you to the start of your vacation, full of energy for the most enjoyment of Beaver Creek. 
Our Professional Chauffeurs 
All of our drivers have been professionally trained and background checked to further enhance your travel experience. They know the roads of Colorado extensively, and can act as either a professional guide (loaded with top tips for getting more out of Beaver Creek) or will simply drive while you have a nap – they won't mind the snoring. 
Avoid the stress of trying to rent a car and driving on roads you haven't driven on before. Simply kick back, relax, and let your worries drift away as you enjoy the smooth ride there and back if you want. What a better way to end your vacation than traveling back in style, after all? 
Travel In Style With
Denver Airport Limousine
Call Us On
(303) 898-7835
- or -

Airport Limo
Providing reliable, dependable, and timely airport limo service, we ensure you are traveling in both comfort and style

Airport Limo
Providing reliable, dependable, and timely airport limousine service, we ensure you are traveling in both comfort and style

Town Car
With our luxurious cars and experienced chauffeurs, we guarantee to provide you with a town car service you cannot find anywhere else.

Car Services
Our car services guarantee to meet your transportation needs, allowing you to get around the Denver area in style and comfort for affordable prices.

Airport Car
Whether you are traveling for leisure or business, our airport car service will take you to and from Denver International in a safe and timely manner.

Limo Service
Our one-of-a-kind limousine service provides you with exceptional door-to-door service, ensuring you are arriving at your destination safely and on time.

Airport Transport
With a variety of airport transportation options, we will ensure your airport transport needs are met with style, comfort, all in a timely manner.

Mountain Transport
We ensure you reach your ski and vacation hot spot in a safe and reliable manner, allowing you to sit back and relax before you hit the slopes.

Denver Airport
Get to and from Denver International Airport safely and reliably with our exceptional and professional Denver International Airport service.
Let us earn your business
our prices will blow the competition away
Privacy is Important to us 
We don't do share rides, so there are no awkward conversations with strangers when the jet- lag is kicking in. The luxury vehicle you book is yours and yours alone. So avoid the stress of 
public transport or the hassles and long queues when you try to pull over a taxi. Instead, let our professional chauffeurs get you to Beaver Creek quickly, comfortably, and in the height of luxury. 
Arrive at Beaver Creek Fully-Refreshed 
Whether you're going to arrive in Beaver Creek and head straight to the 2.75 mile Centennial run with its fresh powder, or you're just going to take a shower and head to the bar, traveling with our Beaver Creek transportation service means that you have options. Rather than arriving exhausted, grumpy, and jet-lagged, using professional transport means that you will step out into the fresh Colorado air full of energy and ready to have even more fun on your vacation. 
If you're planning a vacation to Beaver Creek, don't settle for less than the best. Instead of dealing with the chaos of public transport, sit back and relax as you travel in luxurious comfort with the professional mountain transport service that you can trust.
Why Denver Airport Limo is the best fit for the job 
When traveling from Denver to a Colorado ski resort, this can be a stressful experience. It's a lengthy journey, and not a particularly tantalizing one for those that have just finished a long-haul flight. 
To avoid this stress and instead unwind in a comfortable, luxurious setting, our mountain transport is the perfect choice. At Denver Airport Limo, we take great pride in supplying modern vehicles that are the ideal tonic after flying. Forget about renting a car or the hassle of public transport – once you go with a specialist car service, there's no going back. 
If you want to gain an insight into our mountain transport prices, take a glance at our Rates page. If you require further information, don't hesitate to get in touch for a free quote.