MOUNTAIN TRANSPORTATION
If you are arriving at Denver International Airport to visit one of the nearby Colorado ski resorts, our mountain transport service is ideal for your situation. We supply affordable transport in our luxury vehicles. This guarantees your travel experience is as comfortable, convenient, and elegant as possible.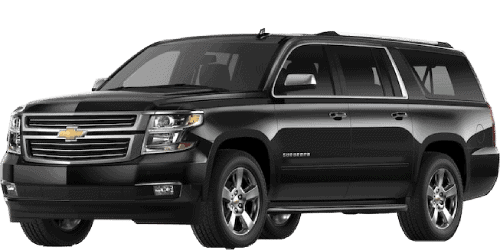 Mountain Transport Destinations
Although Denver itself isn't home to any mountain ski resorts, the state of Colorado boasts a wealth of world-class areas for skiing. Sadly, these areas can be difficult to reach from Denver. That's where we come in. No longer will you have difficulty reaching your ski resort, or even develop any thoughts about cancelling your plan to ski in Colorado. We will get you there in a safe, swift manner.
If you fail to see the ski resort area you're planning to visit, don't hesitate to get in touch. We're always willing to supply a bespoke service to please our clients.
Below are the main ski resort areas that Denver Airport Limo focuses on:
Despite all of these being some distance from Denver International Airport, with Aspen Snowmass Ski Resort over 250 miles away, we still offer competitive rates for the journey. 
Travel In Style With
Denver Airport Limousine
Call Us On
(303) 898-7835
- or -

Airport Limo
Providing reliable, dependable, and timely airport limo service, we ensure you are traveling in both comfort and style
Airport Limo
Providing private, reliable, dependable, safe sand timely airport limousine service, we ensure you are traveling in both comfort and style
Town Car Service
With our luxurious cars and experienced chauffeurs, we guarantee to provide you with a town car service you cannot find anywhere else.
Car Service
Our car services guarantee to meet your transportation needs, allowing you to get around the Denver in style and comfort for affordable prices.
Airport Car Service
Whether you are traveling for leisure or business, our airport car service will take you to and from Denver International in a safe and timely manner.
Limo Service
Our  limo service provides you with exceptional door-to-door service, ensuring you are arriving at your destination safely and on time.
Airport Transport
With a variety of airport transportation options, we will ensure your airport transport needs are met with style, comfort, all in a timely manner.
Mountain Transport
We ensure you reach your ski and vacation hot spot in a safe and reliable manner, allowing you to sit back and relax before you hit the slopes.
Denver Airport
Get to and from Denver International Airport safely and reliably with our exceptional and professional Denver International Airport service.
Let us earn your business
our prices will blow the competition away
The Pros of our Mountain Transportation Service
Above all else, our mountain transport service provides the utmost comfort for clients. This is helped by the range of luxurious vehicles we utilize. Along with being able to relax in these modern, spacious motors, our drivers also boost comfort levels. This is because they are experts when it comes to getting around Colorado, which means they will get you to your ski resort in a convenient, stress-free manner. 
Our drivers are not only expert guides. They are also professional in their conduct. If you want to have a chat or learn more about the area, they will be more than willing to engage in that way. On the other hand, if you fancy simply resting and having a quick nap after a long flight, our drivers will recognize this and let you get some much-needed rest. 
Compared to other transport services, it goes without saying that ours is the most convenient. Depending on the ski resort you're visiting, you might need to take multiple different trains or buses when using public transport. You can also rest easy knowing in advance how much the fixed price of our mountain transport costs. If you go with a taxi, for example, you could be hit with a nasty fare at the end of the journey. 
With our mountain transport, you can choose from either our sedan or SUV. The latter is great if you're traveling in a larger group, as the SUV can fit up to seven passengers. Instead of needing multiple vehicles, you only need the one – which saves even more money on your ski resort transport. 
Why Denver Airport Limo is the Best Fit for the Job
When traveling from Denver to a Colorado ski resort, this can be a stressful experience. It's a lengthy journey, and not a particularly tantalizing one for those that have just finished a long-haul flight. 
To avoid this stress and instead unwind in a comfortable, luxurious setting, our mountain transport is the perfect choice. At Denver Airport Limo, we take great pride in supplying modern vehicles that are the ideal tonic after flying. Forget about renting a car or the hassle of public transport – once you go with a specialist car service, there's no going back. 
If you want to gain an insight into our mountain transport prices, take a glance at our Rates page. If you require further information, don't hesitate to get in touch for a free quote.