Denver Airport Transportation to / from Vail by Luxury Limo SUV and Car Service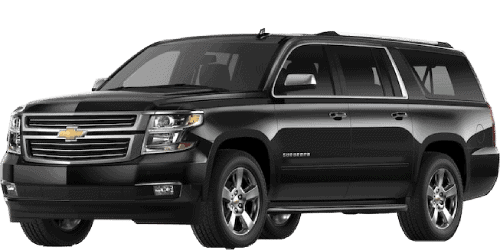 Affordable Transportation from Denver Airport to Vail
If you're hoping to recharge, re-energize, and enjoy some of the most beautiful sights in Colorado, then Vail is hard to beat. Whether it's hiking on one of the 195 trails against the backdrop of the stunning vistas, or simply enjoying the thrill of the 5,317 acres of slopes for skiing, Vail is the perfect destination for solo travelers, couples, or entire families. Of course, the first task is always going to be getting there. If you're traveling from Denver, then getting to Vail has never been easier, more stylish, or more comfortable with our help. 
With our excellent Vail transportation, you can arrive feeling relaxed and refreshed, ready to enjoy more relaxation, or rested enough that you can get your adrenaline-pumping adventure off to a great start. With us, your experience will be one that is never forgotten. 
Service to Suit You 
We work 24-hours a day, 7 days a week. So whatever time you need to depart from Denver, you know that Denver Airport Limo is the solution. This is traveling in style, and because we don't offer shared rides, you know that you will have the professional, private service that will find you arriving at Vail fully refreshed and ready to hit the mountain. Simply reserve your travel time online using our secure reservation system, and we do the rest. Our professionally trained and background checked chauffeurs are the best in Denver, and they're expert guides to the mountain as well.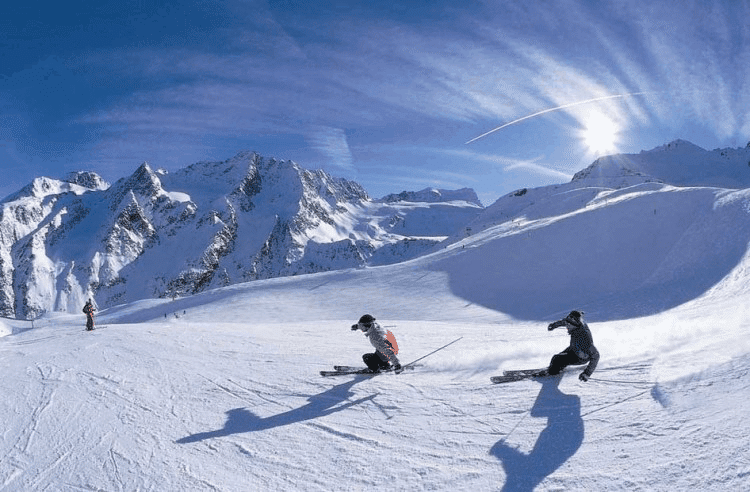 Luxury Travel with the Professionals 
If you've had a long flight or a long week at work, the last thing that you need before you head off on vacation is some added discomfort and stress. That's why at Denver Airport Limo, we have the most luxurious vehicles and most convenient service. Your vacation should be about getting the most comfort wherever possible, especially if you're planning on some exhausting mountain activities. Our modern, spacious limos are the top of the range, so you're not just traveling in style, you're also going to be as comfortable as it's possible to be while still getting to where you need to go.
Travel In Style With
Denver Airport Limousine
Call Us On
(303) 898-7835
- or -

Airport Limo
Providing reliable, dependable, and timely airport limo service, we ensure you are traveling in both comfort and style

Airport Limo to / from Vail
Providing reliable, dependable, and timely airport limousine service, we ensure you are traveling in both comfort and style

Town Car Service to Vail
With our luxurious cars and experienced chauffeurs, we guarantee to provide you with a town car service you cannot find anywhere else.

Car Service to / from Vail
Our car services guarantee to meet your transportation needs, allowing you to get around the Denver in style and comfort for affordable prices.

Airport Car Service to Vail
Whether you are traveling for leisure or business, our airport car service will take you to and from Denver International in a safe and timely manner.

Limo Service to / from Vail
Our  limousine service provides you with exceptional door-to-door service, ensuring you are arriving at your destination safely and on time.

Airport Transport to Vail
With a variety of airport transportation options, we will ensure your airport transport needs are met with style, comfort, all in a timely manner.

Mountain Transport to Vail
We ensure you reach your ski and vacation hot spot in a safe and reliable manner, allowing you to sit back and relax before you hit the slopes.

Denver Airport to Vail
Get to and from Denver International Airport safely and reliably with our exceptional and professional Denver International Airport service.
Let us earn your business
our prices will blow the competition away
Colorado Mountain and Ski Transportation
Getting from Denver Airport to Vail can be a lot of potential work and stress if you don't use the best travel options available. While public transport is certainly available, it can also be very stressful and involves multiple changes of vehicle type. With Denver Airport Limo, you can sit back and relax. If you want to find out more about your destination, then our drivers will be happy to chat, but if you're in the mood to relax quietly (or even take a nap after a long-haul flight), then you know that our professional chauffeurs will respect that too. 
With the best travel service in Denver, you can choose from one of our classic sedans or luxury SUVs. The best option for you will depend on the size of your party, with SUV travel making it easier to get larger groups to Vail without the need to hire multiple vehicles. So if you're worried about how to get from Denver to your Vail Mountain vacation, then you need Denver Airport Limo to ease the stress and ensure that your vacation is as high in luxury as the mountain elevation itself. 
Why Denver Airport Limo is the option for the job
When traveling from Denver to Vail Colorado  ski resort, this can be a stressful experience. It's a lengthy journey, and not a particularly tantalizing one for those that have just finished a long-haul flight.
To avoid this stress and instead unwind in a comfortable, luxurious setting, our mountain transport is the perfect choice. At Denver Airport Limo, we take great pride in supplying modern vehicles that are the ideal tonic after flying. Forget about renting a car or the hassle of public transport – once you go with a specialist car service, there's no going back.
If you want to gain an insight into our mountain transport prices, take a glance at our Rates page. If you require further information, don't hesitate to get in touch for a free quote.