Keystone Transportation
With three mountains to choose from, a vacation in Keystone is always going to be something special. With such a luxurious destination, you want your entire experience to match, and that means getting to the resort in style and comfort — something which every vacation, including yours, deserves. There's a lot to do in Keystone, from the 128 trails to the 3,148 acres of skiing on offer, so you want to arrive rested, refreshed, and ready to go. 
When you travel us here at Denver Airport Limos, you get the luxury travel and personalized, professional service that ensures you will arrive in Keystone ready to hit the slopes or the trails immediately. No matter how long your flight, luxury transport has never been more accessible.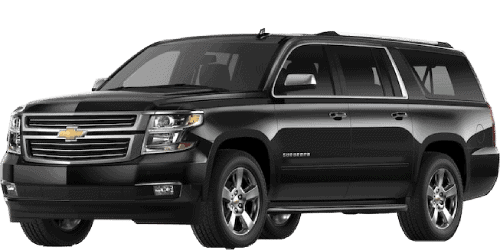 A Professional & Personal Service 
After a long-haul flight into Denver International Airport, the last thing that you need is to then wait around for public transport, dragging your luggage from bus to bus. That's why we have designed a service that matches your needs. Our Keystone transportation service is available 7 days a week, 24 hours a day. So no matter what time your plane lands, you can get from the runway to the mountain with the greatest of ease while being treated to refined travel in a vehicle that's solely yours. With no share rides and our professionally trained chauffeurs, your journey is designed around you and your comfort. 
Book Online with Ease 
To get the most luxurious travel available for your journey from Denver to Keystone, simply reserve your journey online with our secure booking system. Vacations shouldn't be stressful, especially when it comes to getting to your destination. That's why we only have spacious, top of the range vehicles that allow you to soak up some relaxation before you get down to the serious business of enjoying your vacation. Don't make the mistake of thinking that public transport is going to be just fine. When you want more than 'just fine' and you and your party demand more, then you need the height of luxury. 
Below are the five main ski resort areas that Denver Airport Limo focuses on:
Vail

Breckenridge

Beaver Creek 

Keystone 

Aspen Snowmass 
Despite all of these being some distance from Denver International Airport, with Aspen Snowmass Ski Resort over 250 miles away, we still offer competitive rates for the journey. 
Travel In Style With
Denver Airport Limousine
Call Us On
(303) 898-7835
- or -

Airport Limo
Providing reliable, dependable, and timely airport limo service, we ensure you are traveling in both comfort and style

Airport Limo
Providing reliable, dependable, and timely airport limousine service, we ensure you are traveling in both comfort and style

Town Car
With our luxurious cars and experienced chauffeurs, we guarantee to provide you with a town car service you cannot find anywhere else.

Car Services
Our car services guarantee to meet your transportation needs, allowing you to get around the Denver area in style and comfort for affordable prices.

Airport Car
Whether you are traveling for leisure or business, our airport car service will take you to and from Denver International in a safe and timely manner.

Limo Service
Our one-of-a-kind limousine service provides you with exceptional door-to-door service, ensuring you are arriving at your destination safely and on time.

Airport Transport
With a variety of airport transportation options, we will ensure your airport transport needs are met with style, comfort, all in a timely manner.

Mountain Transport
We ensure you reach your ski and vacation hot spot in a safe and reliable manner, allowing you to sit back and relax before you hit the slopes.

Denver Airport
Get to and from Denver International Airport safely and reliably with our exceptional and professional Denver International Airport service.
Let us earn your business
our prices will blow the competition away
Choose Your Vehicle 
Depending on how many people are in your party, we have a range of the most spacious, comfortable, and luxury vehicles available. While larger parties will benefit from reduced costs by using our SUVs, smaller groups or individual travelers can get that luxury in our amazing sedans. 
All of our vehicles are driven by a professionally trained chauffeur, all of whom have had thorough background checks. They also know the roads of Colorado inside out, so you know that your journey is going to be the flawless start to your vacation that will simply be the beginning of an adventure that you'll never forget. Don't arrive at Keystone feeling exhausted from dragging your luggage between trains and buses. Sit back, relax, and let us get you where you need to be. 
The Service You Need 
Whether you want your driver to act as a professional guide to Keystone or you just want to have a refreshing nap after a long flight, with Denver Airport Limos, you get the service that you need. Unlike a taxi ride that can end up costing you a lot more than you think, you can travel confidently with us knowing that the price is fixed and you're being transported to Keystone by the best, most hassle-free travel option.
Why Denver Airport Limo is the choice for the job 
When traveling from Denver to a Colorado ski resort, this can be a stressful experience. It's a lengthy journey, and not a particularly tantalizing one for those that have just finished a long-haul flight. 
To avoid this stress and instead unwind in a comfortable, luxurious setting, our mountain transport is the perfect choice. At Denver Airport Limo, we take great pride in supplying modern vehicles that are the ideal tonic after flying. Forget about renting a car or the hassle of public transport – once you go with a specialist car service, there's no going back. 
If you want to gain an insight into our mountain transport prices, take a glance at our Rates page. If you require further information, don't hesitate to get in touch for a free quote.