Denver Airport Transportation to Snowmass by Luxury SUV  Executive Van Shuttle and Car Service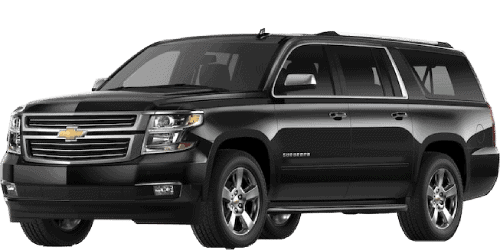 Transportation to Snowmass from Denver Airport 
Snowmass Ski Resort is one of the largest in Colorado and has easy links to Aspen Mountain, Aspen Highlands, Buttermilk, and Aspen itself. However, with over 3,330 acres to enjoy, there's a good chance that you won't need to head anywhere else. With the longest vertical descent in the US, the terrain of Snowmass contains both alpine and below tree-line trails for everyone to enjoy. It is the perfect destination for groups, families, and even for solo skiers, Snowmass is suitable for beginners and professionals alike. 
So when you book your vacation to Snowmass, it's important to give some thought to how you're going to get from the airport to your hotel room. With our Snowmass transportation service here Denver Airport Limo, you get to travel in luxury and arrive at Snowmass refreshed, re-energized, and ready to hit those slopes.
 Our Mountain Transportation with a Personal Touch
With no share ride and a personalized service to suit the needs of your and your group, our limo transport from Denver International is the best option for those that want to enjoy the last stretch of their journey without any stress. What do we offer, you ask? 
Comfort and Class  We make sure that every mile of your 183-mile journey is the epitome of comfort so that when you've checked into your accommodation, you're ready to hit the slopes immediately. Don't make the mistake of sticking to bus travel that means you have to drag your heavy luggage around and avoid the risks of being overcharged at the last minute with a taxi. Using Denver Airport Limo means getting a fixed price and the personalized service that means your vacation starts as soon as your journey begins.
Expert Drivers that you can Trust
All of our chauffeurs are professionally trained, have experience of the Colorado roads, and can even act as guides to the area if you're in the mood to chat. If you'd prefer to snooze or travel in silence, then that's not a problem either. 
Travel In Style With
Denver Airport Limousine
Call Us On
(303) 898-7835
- or -

Airport Limo
Providing reliable, dependable, and timely airport limo service, we ensure you are traveling in both comfort and style

Airport Limo to Snowmass
Providing reliable, dependable, and timely airport limousine service, we ensure you are traveling in both comfort and style

Town Car Service to Snowmass
With our luxurious cars and experienced chauffeurs, we guarantee to provide you with a town car service you cannot find anywhere else.

Car Service to Snowmass
Our car services guarantee to meet your transportation needs, allowing you to get around the Denver in style and comfort for affordable prices.

Airport Car Service to Snowmass
Whether you are traveling for leisure or business, our airport car service will take you to and from Denver International in a safe and timely manner.

Limo Service to Snowmass
Our  limousine service provides you with exceptional door-to-door service, ensuring you are arriving at your destination safely and on time.

Airport Transport to Snowmass
With a variety of airport transportation options, we will ensure your airport transport needs are met with style, comfort, all in a timely manner.

Mountain Transport to Snowmass
We ensure you reach your ski and vacation hot spot in a safe and reliable manner, allowing you to sit back and relax before you hit the slopes.

Denver Airport to Snowmass
Get to and from Denver International Airport safely and reliably with our exceptional and professional Denver International Airport service.
Let us earn your business
our prices will blow the competition away
A Range of Luxury Vehicles
All of our vehicles are top of the range and designed for both comfort and class. The best vehicle for your journey to Snowmass will depend on the number of people that you're vacationing with. Smaller parties, such as those traveling for business, will usually prefer our luxury sedans, while larger groups, usually family vacationers, will benefit more from one of our outstanding SUV options. Whichever you choose, you know that you'll be able to travel 
in style to one of the best snow resorts in the world. Whether you plan on hitting the bar before your upcoming business meeting or heading straight out to catch some fresh powder, you'll have the energy to hit the ground running on the vacation that you'll never forget. 
We provide mountain transport 7 days a week and 24 hours a day, so whatever time your flight lands and however long it takes to get through customs, you know that you don't have to try and flag down a taxi or find out that the next earliest bus isn't until tomorrow. With us, you can back and relax as our professional chauffeur gets your vacation started in the right way. Just book your journey using our secure online booking system, and we'll make sure that your journey is both stylish and the height of relaxation. 
Traveling for long journeys doesn't have to be exhausting or stressful with our service. Choose the mountain transportation service that maximizes comfort, class, and luxury, so that you arrive in Snowmass ready to get every second out of the vacation that you've been dreaming of. 
Why Denver Airport Limo is the Best Fit for the Job
When traveling from Denver Airport to  Snowmass Colorado ski resort, this can be a stressful experience. It's a lengthy journey, and not a particularly tantalizing one for those that have just finished a long-haul flight. 
To avoid this stress and instead unwind in a comfortable, luxurious setting, our Mountain Transportation Service is the perfect choice. At Denver Airport Limo, we take great pride in supplying modern vehicles that are the ideal tonic after flying. Forget about renting a car or the hassle of public transport – once you go with a specialist car service, there's no going back. 
If you want to gain an insight into our mountain transport prices, take a glance at our Rates page. If you require further information, don't hesitate to get in touch for a free quote.