TOWN CAR SERVICE
Our Town Car Service offers the perfect combination of convenience and comfort for getting around Denver. Whether you are here for business or a relaxing holiday, Denver Airport Limo is here to help. Forget about having to fight the crowds or sitting around for transport to arrive. With this car service, all aspects are covered. This means you can maximize your time exploring the best that Denver has to offer.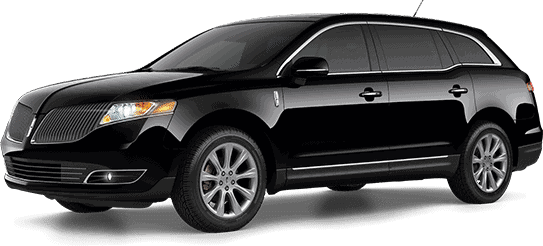 A Town Car Service allows you to arrange transportation in advance. Whether you want to travel from downtown Denver to see a concert at Red Rocks Amphitheatre, or go from the airport directly to your hotel, this mode of transport takes out the stress of traveling. This is particularly advantageous for those who are not familiar with the Denver area. 
Denver Airport Limo's car service is ahead of the competition for two further reasons. First of all, the luxurious car delivers an extra layer of elegance to proceedings. Our experienced drivers also ensure you get around Denver in a speedy fashion. 
Travel In Style With
Denver Airport Limousine
Call Us On
(303) 898-7835
- or -

Airport Limo
Providing reliable, dependable, and timely airport limo service, we ensure you are traveling in both comfort and style
Airport Limo
Providing private, reliable, dependable, safe sand timely airport limousine service, we ensure you are traveling in both comfort and style
Town Car Service
With our luxurious cars and experienced chauffeurs, we guarantee to provide you with a town car service you cannot find anywhere else.
Car Service
Our car services guarantee to meet your transportation needs, allowing you to get around the Denver in style and comfort for affordable prices.
Airport Car Service
Whether you are traveling for leisure or business, our airport car service will take you to and from Denver International in a safe and timely manner.
Limo Service
Our  limo service provides you with exceptional door-to-door service, ensuring you are arriving at your destination safely and on time.
Airport Transport
With a variety of airport transportation options, we will ensure your airport transport needs are met with style, comfort, all in a timely manner.
Mountain Transport
We ensure you reach your ski and vacation hot spot in a safe and reliable manner, allowing you to sit back and relax before you hit the slopes.
Denver Airport
Get to and from Denver International Airport safely and reliably with our exceptional and professional Denver International Airport service.
Let us earn your business
our prices will blow the competition away
Denver Airport Limo's Car Service: The Advantages
There are many benefits when selecting the car service provided by Denver Airport Limo. The comfort and convenience are, obviously, the main positives. As you arrange your travel in advance, there's no need to plan around set schedules or routes. If you want to reach any areas outside of the downtown area which are not well supported by transport links, our car service also makes perfect sense. 

A car service also delivers in terms of safety. There's no fear of your belongings being stolen, or even forgetting them during the panic and rush to exit public transport. If you opt to rent a car but are unfamiliar with Denver, this also increases the possibility of ending up in an accident. With a car service, you are safe in the knowledge that you have a professional driver who knows all the routes and sticks to stringent safety procedures. 

Speaking of our drivers, they are the foundation of Denver Airport Limo's lofty reputation. Along with a friendly attitude that makes them easy to chat to, our drivers are full of knowledge about all things Denver. Not only does this mean they can supply helpful tips about the city, they also know the best routes to take to get from A-to-B as efficiently as possible. 

The cars themselves are another reason to decide on this service. At Denver Airport Limo, we only use modern and luxurious vehicles as part of our fleet. As a result, you can sit back in comfort as you are transported to your destination. With the free time in the car, this opens up the possibility for various actions. Relax, look out the window, and take in the vibrant sights of downtown Denver. Or if you are traveling to an important business meeting, use the time to prepare those finishing touches. 
The Reasons to Pick Denver Airport Limo
Denver Airport Limo has a strong reputation for a reason. We are fully committed to providing the utmost customer service for our clients. Whether it's getting around the airport or downtown area, we ensure you travel around Denver in maximum comfort. 
Due to the service we supply, it's only natural for people to question our prices. In fact, you might be thinking that Denver Airport Limo is out of your budget. However, that is simply not the case. We take pride in the fact that we can offer our car and limousine services at an affordable cost. 
If you require proof of our competitive prices, check our Rates page or request a quote for free.